HSTTS Are The Official Tester For World Record Onesie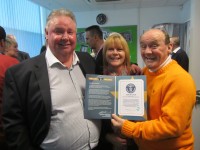 George at ASDA in conjunction with Cooneen By Design have created the world's largest Onesie to celebrate the launch of its Mrs Browns Boys range of clothing.
The giant Onesie was certified by the Guinness Book Of World Records as the largest ever made - measuring over 3.5 metres wide and 10 metres tall!
And none other than HSTTS were chosen to validate this rather unique piece of clothing.
The Mrs Browns Boys clothing line has proved to be hugely successful including nightwear, gifts, mugs, pint glasses, coasters and even bingo dabbers!
Our very own Paul Jones, Karen Wilkinson and Alan Ross were invited along to the launch where they were photographed alongside the official Guinness world record certificate.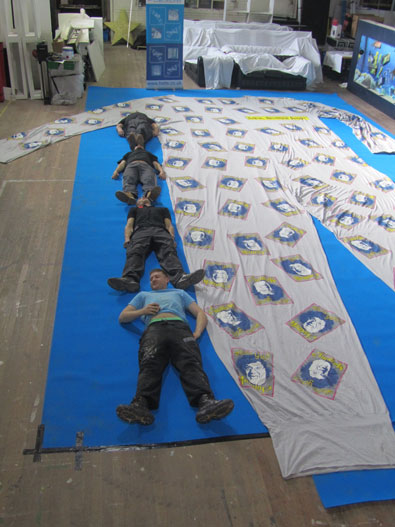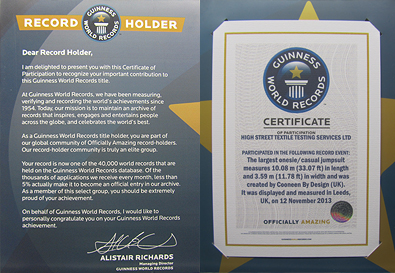 Posted: 18 Dec 2013
Show all Articles