Factory Audits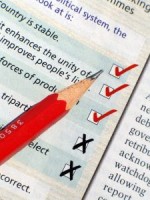 Factory Audit
To ensure that the factory you select has the capability in terms of systems and procedures, space, manpower and equipment to produce the required level of product quality and volume within agreed lead times.
Factory Audit Services
We help our clients to select suitable manufacturers and help in monitoring their manufacturers through our factory audit service.
We evaluate the effectiveness of the manufacturers internal capability and quality systems from receipt of raw material through to packaging. We will make recommendations for improvements in systems and processes. Other concerns such as Social Compliance, Security System and Product Safety Practices can also be included in the audit scope or individually audited.
For further information please contact Paul Jones on 0113 248830 or e mail alan@hstts.co.uk to discuss your requirements.